Marriott has changed their name!
On February 13th, Marriott retired the Marriott Rewards, Starwood Preferred Guest and Ritz Carlton Rewards programs and replaced it with Marriott Bonvoy, the new Marriott Loyalty Program.
With the name change, Marriott is now offering a number of new credit card signup bonus offers with their Marriott Bonvoy American Express Programs!
Please note these new card offerings will be replacing the American Express Starwood Preferred Guest Personal Card and the Chase Marriott Business Cards
Marriott Bonvoy Brilliant
100,000 Signup Bonus Offer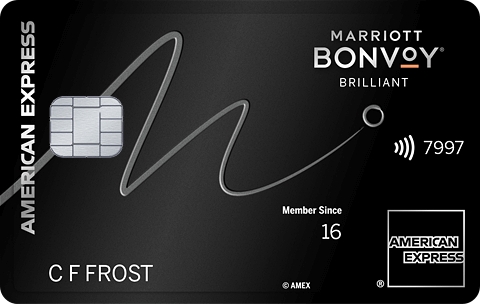 Earn 100,000 Bonus Miles after you spend $5,000 within three months of opening your account.
January's Top Offers!
Chase United Explorer Business
75,000 Bonus Offer
Earn 75,000 Bonus Miles after you spend $5,000 within three months of opening your account with the Chase United Explore Business Card
Click HERE for the offer.
Chase Sapphire Banking
60,000 Bonus Offer
Earn 60,000 Bonus Points when you upgrade to Chase Sapphire Banking and deposit and maintain  $75,000 for three months of opening your account .
American Express Green
25,000 Bonus Offer (best yet)
Earn 25,000 Bonus Points when you spend $1,000 within three months
of opening your account .
Click 
HERE
 for the offer 
(must be incognito)
Contact PEYD  here  if you have any questions.
PLANNING YOUR PESACH VACATION?
Need help booking your flights, car rental and paying for your vacation accommodations??
PEYD is a full service travel agency and our exclusive pay with points program is designed to ease the burden of coming up with the funds to make your dream vacation a reality.
Our specialist will help you navigate the credit card rewards programs to offset the costs and expenses of your holiday vacation.
Email us here or give us a call at
(646) 801 – PEYD (7393) and we would be happy to assist!
PEYD Event to benefit the Levi Yitzchak Library a Great Success!!
Thank you to everyone who came out in support of the Levi Yitzchak Library and to all who helped make our special community educational event on February 5th in Cedarhurst a great success!!
Over 60 individuals came out
 to learn how to maximize on their credit card usage to earn valuable rewards for travel and otherwise. We look forward to hosting more of these events upcoming. 
If you'd like more information about attending future events, contact us 
HERE.