It's expensive to live nowadays and if you are like us, chances are you spending anywhere from one to three thousand dollars per month on your children's tuition, grocery bills, gas and insurance, rent, utilities and other miscellaneous expenses.
What if you could take that everyday spending and turn it into free hotels and vacations and extra cash? Wouldn't it make the burden easier? Too good to be true you say, well, there are literally tens of thousands of people doing just that, and they are doing so by taking advantage of the numerous credit card bonus offers available when you sign up for new credit cards (otherwise known as credit card churning) and then turn those extra bonus rewards into cash or free vacations.
And by now, if you follow our blog and social media accounts, you are probably aware of all this.
A brief synopsis for newcomers: Credit card churning is the 'art' of applying for and receiving multiple credit card approvals for their hefty sign-up bonuses for the purpose of earning miles and points towards upcoming personal, business or family vacations and trips.
Recently however, both American Express and Chase have restricted how many credit cards you can sign up for at any given period which has reduced the opportunity to earn free miles and points and subsequently reduced the value of both of their rewards programs.
But there is good news for consumers as CitiBank has recently entered the rewards game partnering with a number of airlines and hotel chains so that Citi Thank You Points are now transferable into eleven airlines and hotel programs including the Hilton, Virgin America and Virgin Atlantic. And although CitiBank restricts how many credit cards consumers can apply for over a specific time period (You can only apply for one Citi personal card every 8 days, you can apply for no more than two Citi personal cards every 65 days and you can apply for one Citi business card every 95 days) Citi does not have a limit on the amount of credit cards you can hold with them. Unlike American Express and Chase, you can have as many Citi credit cards as they'll approve you for, thus making Citi ThankYou Points and other CitiBank airline rewards cards the new IT cards for vacation seekers or those who want to earn some extra pocket cash.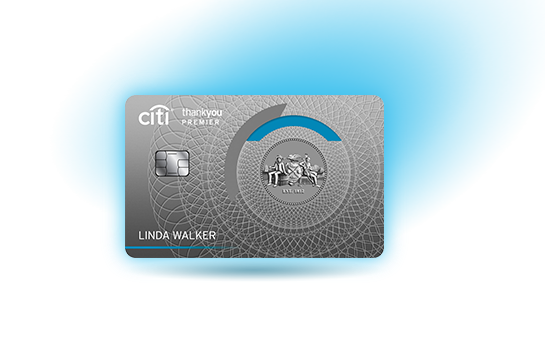 Two great Citi offers currently available are the Citi ThankYou Premier Card, where you can earn 50,000 ThankYou Points after making $3,000 in purchases within the first 3 months of account opening and the Citi® / AAdvantage® Platinum Select® MasterCard® where you can earn 50,000 American Airlines bonus miles* after making $3,000 in purchases within the first 3 months of account opening. *bonus offer not available if you've had the same card (open or closed) within the past 18 months.

For a full list of credit card offers and additional information about how you can use your turn everyday spending into extra cash, free airfare, hotels and vacations please visit. WWW.GETPEYD.COM